Lucia D'Souza, M. Ed., M. Sc., Executive Director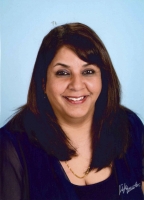 Lucia is the founder of Learning Springs Academy, which opened in 2006 to serve the community.  Her passion for special education led her to obtaining her Masters of Science in Psychology from the University of East Asia and Masters of Education in Special Education from Vanderbilt University.  Lucia has a extensive teaching experience being an English Language, Literature and History teacher for grades 1-5, a program coordinator serving severely handicapped students, lead teacher, and school director at the Children's Health Council.
Her nomination for Schwab Foundation's Teacher of the Year Award recognized her efforts and outstanding work.  She was given the Peabody College Graduate Assistantship Award for Academic Achievement and another Peabody Fellowship Award for Outstanding Research.  Lucia has lived and studied in numerous countries including Kenya, Ethiopia, India, Panama, Zaire, Hong Kong, Macau, and Trinidad and Tobago.   Her unique experiences derived from these places provided her with a greater concept of diversity and openness, which is clearly visible at Learning Springs.
Myla Guevarra M.A., Assistant Director
Myla is a child development educator and administrator.  She supports Learning Springs with her expertise in early childhood curriculum planning and teacher-mentoring along with her leadership and organizational abilities.  Myla earned her Masters in Child Development from San Jose State University.  She began her career in early childhood education in 1997 after leaving the corporate environment particularly sales and marketing.  As a preschool teacher, Myla planned, developed and implemented a preschool curriculum that focused on fine and gross motor skills, letter identification and sounds, beginning math concepts, trial and error, discovery and exploration, self-expression, and socio-emotional skills  which are key to educating children in their first five years.
She moved up to become an assistant director, director, and eventually development director/business (office) manager who assisted the principal at an elementary school that serves preschool through 8th grade in Santa Clara.  She was a member of the Core (Executive) Team that planned marketing strategies  (open house, application and admission) for the schools in the diocese of San Jose, wrote articles for the diocesan monthly publication, communicated to parents through the school's online community, and managed school events with parents. Myla has known Lucia since 2008 and is very grateful that Learning Springs provided her an opportunity to return to her early childhood education roots.  She is happy to finally be a part of the Learning Springs family!
Marianne Nadell, B.S., Office Manager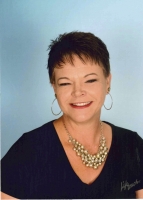 Marianne has dedicated over ten years working with children and young adults. She was in Childrens' Ministry at Bethel Lutheran Church in Cupertino as the Children's Ministry Coordinator for three years and in youth ministry for 6. At Bethel Lutheran School as Community Development Coordinator she worked mainly in Admissions as the School Registrar where she dedicated seven fruitful years combining her passion for working with children and families with her skills as a confident office staffer. Because of her extensive skills, experience, and education, the scope of her duties expanded. She eventually was hired to move to a K-8th program as the Registrar and Office Manager.  She assumed other roles including marketing director, website administrator, Facebook Administrator, Accounts Payable specialist, and Human Resource Specialist while at Bethel. Marianne graduated from the California State University in Sacramento, with a degree in Human Resources Management.  As our Office Manager at Learning Springs, she brings a welcoming and warm presence to the front desk. She is our go-to person for almost everything! She lives with her husband and her two "twenty-something" children in San Jose.
Desiree Morales B.A. , Lead Teacher, Bumblebees/Yellow Room
Desiree began her career working with children in Southern California.  She provided childcare for under-resourced youth from ages 0-14.  She developed age and developmentally appropriate play activities such as Dance Time, Music Makers and Game Time for students.  Desiree also managed and supervised a group of 20 children from Kindergarten to First Grade at the Boys and Girls Club of the Harbor Area.  She created behavior charts and incentive jars as part of classroom management.  Before she decided to work with children, she co-owned a pet sitting service.  She also dabbled in photography and prepped children for portraits.
Nagham Hussain B.A., Teacher, Bumblebees/Yellow Room
Nagham returned to Learning Springs after taking a few years off to spend time with her growing family.  She also volunteered at her children's elementary school and at Sunday school where she prepared lesson plans, helped with homework, and prepared tests for students.  During her previous years at Learning Springs, she was a teacher in the afterschool program with Kindergarten and 1st graders.  She also worked with preschoolers with special needs, specifically children with expressive language delay, ADHD, and autism.  Nagham earned her degree in Marketing at Rafidan University. She speaks English, Arabic, and Persian.  Nagham's nurturing personality, team player spirit, flexibility, and positive attitude make her an asset to Learning Springs.  Welcome back, Nagham!
Jonna Miller, B.A.,  Lead Teacher, Butterflies/Blue Room
Jonna is our lead teacher in our Butterflies/Blue classroom. She earned her BA in Behavioral Science with a concentration in Psychology (Cum Laude) from San Jose State University. Her genuine interest in fostering children's development and education along with her extensive knowledge of age appropriate activities and developmental stages make her a perfect fit for our Learning Springs classrooms.   Aside from her stint as a family nanny for six years, she worked for close to seven years as an Interim Director and Asst. Childcare Director at a center wherein she managed, trained and supervised staff, designed and implemented children's programs and events, planned and organized children's activities. She also dedicated four years as a Summer Camp Lead that utilized her skills in developing and implementing the summer camp curriculum and planning and supervising off site trips. Jonna  has an administrative background that makes her highly qualified to take on any type of responsibility or task at Learning Springs.  She is definitely a great addition to our Learning Springs family!
Ashley Smith B.S., Site Supervisor/Lead Teacher , Ladybugs/Red Room
Ashley is a highly motivated, reliable, caring, and enthusiastic teacher at Learning Springs!  Her degree in Early Childhood Education from Pacific Union College, in addition to her experience in teaching in infant/toddler classrooms and preschool classrooms for two to five year old children, has instilled in her an unwavering commitment to student development and young children's learning experience.  Ashley aims to help children reach their full potential by designing a preschool program that enhances children's emotional, social, intellectual, and physical development and provides the foundation for a lifelong love of learning.  We appreciate Ms. Ashley for her strengths in creative lesson planning (she loves Dr. Seuss A LOT!), classroom management, role-playing, learning centers, student-centered learning, use of manipulatives, thematic units, and interactive learning. Ashley speaks English and German.  When you drop by the Ladybugs Room, ask her about Star Wars, Comic Con, or even dance steps to Thriller!
Niharika Madishetty, B.S., Assistant Teacher, Ladybugs/Red Room 
Niharika, or as we call her, Niha, joins our LSA team fresh from earning her Child Development degree from De Anza college.   She has invested a lot of her time supporting her children at school, specifically at Laurelwood Preschool, Bright Beginnings Preschool, and De Vargas Elementary School. She is familiar with classroom routines, classroom special projects, and developmentally appropriate activities. She participated regularly in parent education meetings that aimed to support children's success at school. Niha was also a parent board member who assisted in raising funds for the school, organizing school events, and supporting teachers wherever she is needed. She also volunteered in the summer programs by assisting in the math and science classes.  Prior to her joining the early childhood education field, Niharika Bachelor's degree in Computer Science and Engineering gave her the opportunity to be a counselor and a lecturer.  Ms. Niharika provides support in our preschool classrooms and school age program.
Amy Nigro B.A., Lead Teacher, K1/Grasshoppers/Green Room
Amy began working with children with special needs ten years ago at the Pacific Autism Center for Education (PACE) wherein she provided one-on-one support in academic, social, and occupational tasks within a classroom setting.  She produced visual icons using Boardmaker Studio software and programmed communication devised for nonverbal students.  Amy also taught independent living skills within a group home setting.  She moved on as a behavior therapist and applied her skills in implementing ABA techniques to five to eight year old children.  Amy has facilitated structured activities that foster language acquisition and model appropriate social behavior within the school setting. Amy earned her degree in Psychology from the University of California, Santa Cruz and she was a recipient of the Karl S. Pister Leadership Opportunity Award at West Valley College.  She shares her title with Mr. Andres as our "resident artist".
Anupam Singh B.S., Behavioral Specialist, K1/Grasshoppers/Green Room
Ms. Anu, is a new addition to our Learning Springs family.   Before she joined LSA, she was a behavioral therapist for children with autism.   She is passionate about educating young children.   Ms. Anu believes that her interest and strong drive in raising children and in being part of their growth and development are greater than her own idea of simply being a teacher. This process has greatly motivated her to see herself working with such dedication in a school environment where children are happy learning in a safe and nurturing setting. We are so glad that she found it here at Learning Springs!
Lauren Sasaki B.S., Behavioral Specialist, K1/Grasshoppers/Green Room
Lauren is our behavior specialist in our K/1 program.   She joins our LSA team with a wealth of experience as a behavioral interventionist at Easter Seals for four years. She implemented in-home and community-based Applied Behavioral Analysis for children diagnosed on the Autism Spectrum under the supervision of program supervisors and clinical managers. Lauren has extensive training in naturalistic, play-based programs that further allowed her to collaborate with parents about intervention strategies.   Previous to her work at Easter Seals, Lauren was a caregiver for a child with severe developmental delays for two years, and supervised school aged children as a recreation specialist for the city of Lodi for four years.   Lauren earned her Associates in Arts degree from San Joaquin Delta College and graduated from California State University Sacramento with a Bachelor's in Science degree in Speech Pathology and Audiology, with a minor in Deaf Studies.
Minette Bayquen Behavioral Specialist, K1/ Grasshoppers/Green Room
Minette is our behavior specialist in our K/1 program, fresh from her stint as a behavioral therapist at Star of CA Behavioral and Psychological Services and as an instructional aide at Morgan Autism Center. Minette decided to switch careers from the field of dentistry after finding fulfillment in the field of early childhood education with emphasis on behavior. Her self-motivation, reliability, energy, and eagerness to learn make her a great addition to our Learning Springs family. Minette is highly skilled in providing one-on-one support to students, collecting data related to IEP objectives and requirements, and creating games and visual supports for the purpose of promoting student development and growth.
Ruby Escatel B.A., Lead Teacher, School Age Extended Care
Ruby completed her degree in Child and Adolescent Development with a minor Special Education from San Jose State University.   Her background in Autism Spectrum Disorder, Atypical Development, Communicative Language Development, and Inclusion Supplementing Students has proven to be an asset to Learning Springs' inclusion model. Ruby's familiarity with a variety of different disabilities and how to accommodate students inside and outside a classroom setting has enabled her to work well with our students, the classroom team, and families. Aside from her special education training, Ruby has worked with younger children wherein she created lesson plans, eased transitions between activities, and assisted students with problem solving, developing effective communication skills, and interacting with fellow classmates. Ruby is fluent in both English and Spanish which allows her to effectively assist bilingual children and communicate with Spanish-speaking parents.
Andres Pille B.A., Assistant Teacher, School Age Extended Care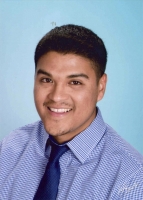 Andres' experience working with children of varying age groups makes him a great addition to the Learning Springs family.  As an Academic/Social mentor, he worked in a classroom for 4th/5th graders, assisting with lesson plans and small group sessions.  He branched out and became a private tutor for an autistic elementary student, a student with severe ADHD, a dyslexic student with short-term memory problems, and a student with special learning needs.   Andres provided academic tutoring and social mentoring, practiced different methods of calming student's negative behavior or outbursts by teaching patience and various ways students can control their emotions,  analyzed students' weakness and created a detailed plan of instruction.
Andres graduated from the University of California, San Diego with a Bachelor's degree in Psychology and is currently in the Master's program of Counseling Psychology at Santa Clara University. He is working towards eventual licensure as a Marriage and Family Therapist. He was a member of  UCSD Lambda Chi Alpha and USCD Men's Club Soccer Team.   He speaks English and Spanish and is also proficient in French. Andres is also the assistant teacher in our School Age program.
Shalini Agrawal, Substitute Teacher B. A., M.B.A.,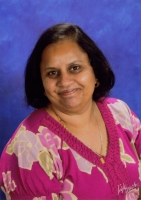 Shalini has been with Learning Springs since 2007 and we are grateful that she continues to share her time and skills to our young children.  She is very devoted to our students and staff despite her busy schedule juggling family and volunteer work.  She is currently volunteering at Williams Elementary School in the Kindergarten and First grade combination class and Vineland Library as an ESL teacher/helper.  Shalini has worked as a teacher's aide in a Special Education class at Leland High School, as an associate teacher for preschool children at De Anza College, and was formerly a lead teacher at Learning Springs.   She received her MBA from Allahabad University.  She is fluent in English and Hindi.  Shalini is now a substitute teacher at Learning Springs.
.